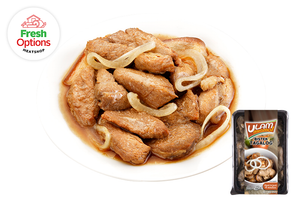 I did not place an order :p
Bistek Tagalog
It's delicious! If you cant cook for the family, just buy their ready to heat foods. They taste good!
bistek
it's my third order. and always as good as the first time.
Bistek Tagalog
It's very convenient you just need to heat it up. The meat is soft and it taste good. The price is far better compared to other ready-to-heat-food.