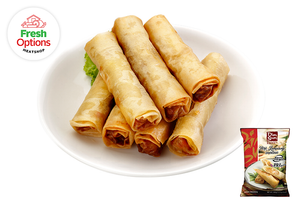 Pork Lumpiang Shanghai
repeat customer here! Love your pork lumpiang shanghai
This just made our day, Mylene! We're very pleased to know you love our product. Rest assured that we'll continue to serve you the best. Thank you for shopping!
Definitely not your usual lumpiang shanghai
I was amazed and impressed how it presented from the packaging alam mong d binasta basta. Tapos ang sarap pa hindi po tinipid sa laman. More than worth it for the price.