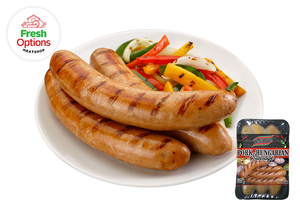 Fresh options Camella don't have Hungarian sausage thus I was not able to try.
Taste of Hungarian Sausage
I love the Pinoy taste, not salty and with mild spice. Recommended for quick fix meal, paired with fried rice cooked in oil I used to fry the sausage.
Tasty and Yummy
We loved the Pork Hungarian Sausage. Crunchiness is just OK and it's natural with sausages and i could say that Fresh Options sausage is one of the best I've tasted so far so we are planning to order again soon.
I like the texture because it's firm and it tastes delicious, too.