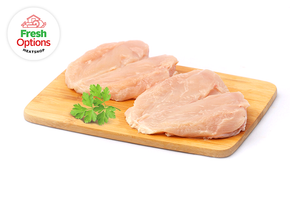 Chicken Breast Fillet (Skinless) 500g
Chicken breast fillet
Frwsh options exceed my satisfaction. It comes with ziplock and my instructions are followed. Thank you very much! Definitely will order again.
👍
Fresh and good quality meat.
Chicken Breast Fillet (Skinless) 500g
Not exact 2kg of Chicken breast
I bought 2kg but when I scale it the weight is less 70g. Hope it wont happen again when I decide order.