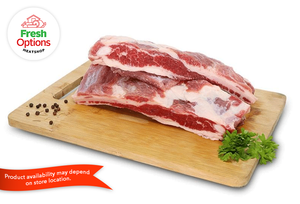 Perfect order with SC discount
The beef ribs quality is good. The SC discount is much appreciated and the online service is better than even big fast food chains. I am definitely a satisfied customer.
Beef Short Ribs
I always place my order of beef short ribs but always out of stock. Fresh Options usually call me to replace my order of any other cut instead.