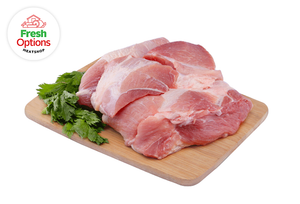 Sold out?
Why is this item ALWAYS listed as "sold out" here? Why not just remove it if it isn't available. Why not just have the butcher cut the skin off?
Mismatch of price
Price in the price tag is lower than the one in the receipt. Whats with the discrepancy?
Thank you for letting us know, Michele. We're currently checking on this. Please expect a call from our representative and we'll make this right. Thank you for your patience.
Good quality meat
Good quality and well-packed
Meat is hard. Different meat quality from my last order
Thank you for your feedback, Tina! We have forwarded your concern to our delivery team to make this right. Keep safe, Ka-Freshie!