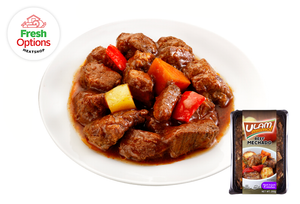 Beef mechado
1st time makatry ng ready to heat. Sarap ng mechado. Try namin iba
Superb taste and quality!
Hassle free transaction from ordering to verification, rider was cool, and most importanly the taste was superb! Definitely my new go to! I ordered different variants so I'll try these over the next few days
Wow! We're so pleased to know about your experience, Mai. Thank you so much for shopping and sharing your feedback. Rest assured that we'll continue to provide your meaty needs especially during this time. Thanks again and keep safe.